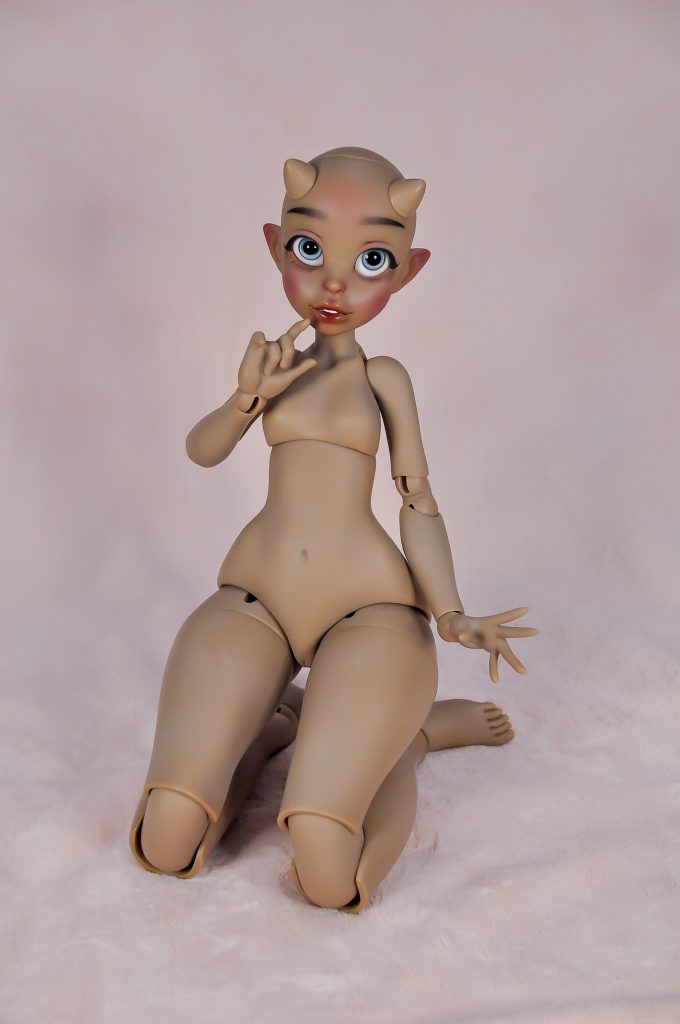 Danni (V1)
❥First released on June 30th, 2018
❥Price: $500
❥Status: Discontinued (Last Preorder April 3rd, 2021)
Height: 40cm
Wig size: 6 – 7 inches
Eyes: 16 – 18 mm
Neck: 6.5 cm
Bust: 14.5 cm
Waist: 12.5cm
Hips: 24.5cm
Feet: 5.5cm
Recommend Clothing:
↠ YOSD tops
↠ Blythe T-shirts (Only if it has stretch to it)
↠(Some) YOSD Skirts
↠Minifee skirts
↠MSD Skirts and Bottoms (Only if it has stretch to it)
↠MSD Shoes (If they aren't too narrow)
↠MSD Socks
↠SD Knee high socks (to be thigh highs)
Current Seamstresses that make clothing for Danni (Subject to availability):
– SMP Doll
– AmyJuneDesigns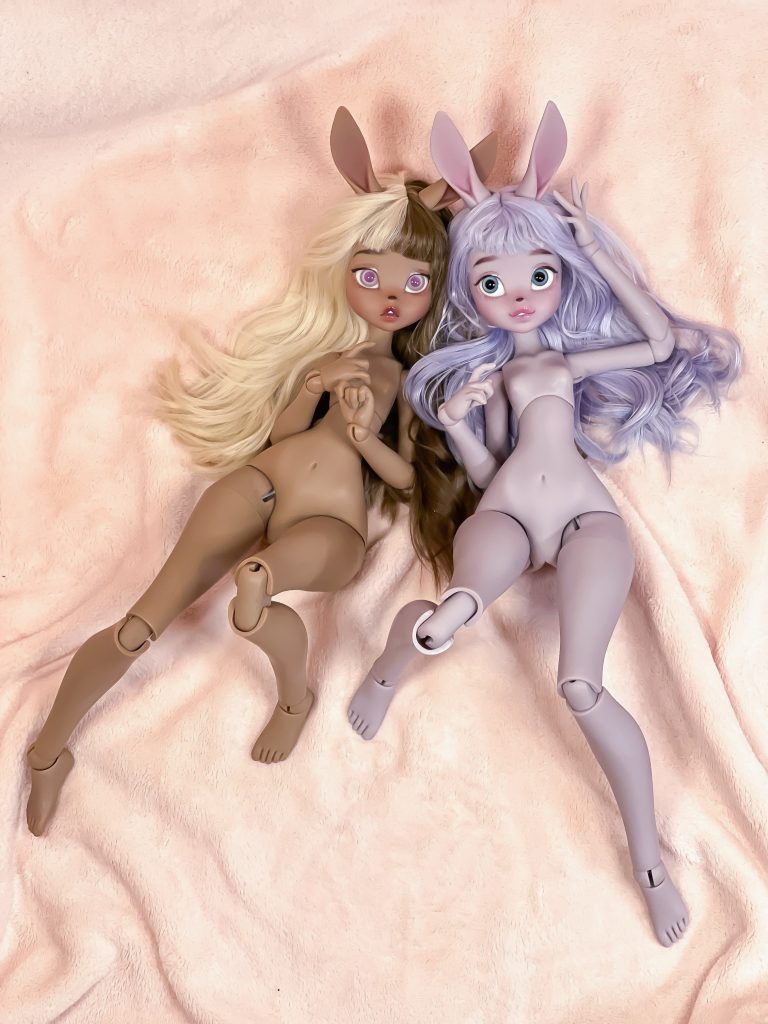 Anie and Mae
❥First released on September 21st, 2019
❥Price: $580
❥Status: Still Available for pre-order
Wig size: 6-7in/7-8in
Eyes: 18 – 20mm
Height: 41cm
Neck: 5cm
Arm length: 10.5cm
Bust: 13cm
Waist: 9.75cm
Hips: 22.5cm
Leg length: 22.75cm
Feet length: 5cm
Recommend Clothing:
↠ YOSD tops
↠ Blythe T-shirts
↠YOSD Skirts
↠Minifee skirts
↠MSD Skirts and Bottoms (Only if it has stretch to it)
↠MSD Shoes
↠MSD Socks
Current Seamstresses that make clothing for Anie and Mae (Subject to availability):
– Kaederp
– SMP Doll
– MeicoHouse
– LovelyWoods
– AmyJuneDesigns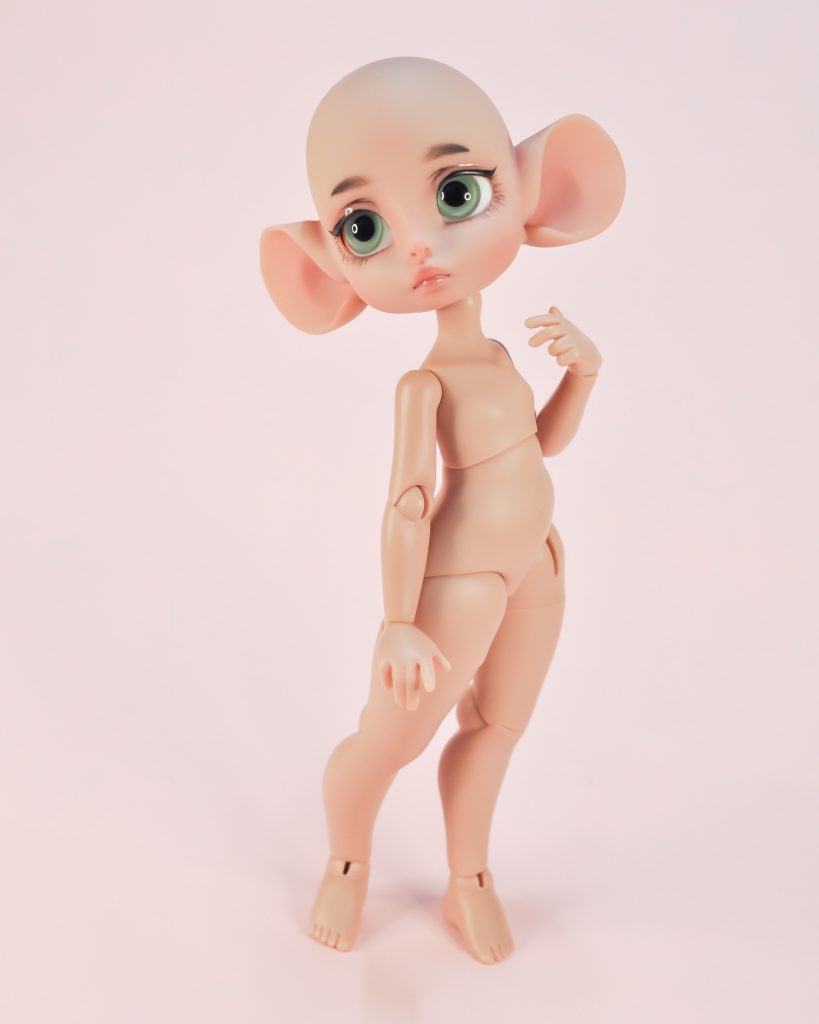 Poppy
❥First released on April 11th, 2020
❥Price: $360
❥Status: Still Available for pre-order
Height: 8in
Wig size: 5-6in
Bust: 7cm / 2.75in
Arm length: 6.5cm
Waist: 6.75cm / 2.65in
Hips: 12.5cm / 4.92
Leg length: 9.75cm
Foot size: 2.5cm
Recommend Clothing:
↠ Azone Pure Neemo XS dresses and tops (S – L will be baggy)
↠ Azone Pure Neemo XS – L socks
↠ Blythe socks
↠ Monster High tops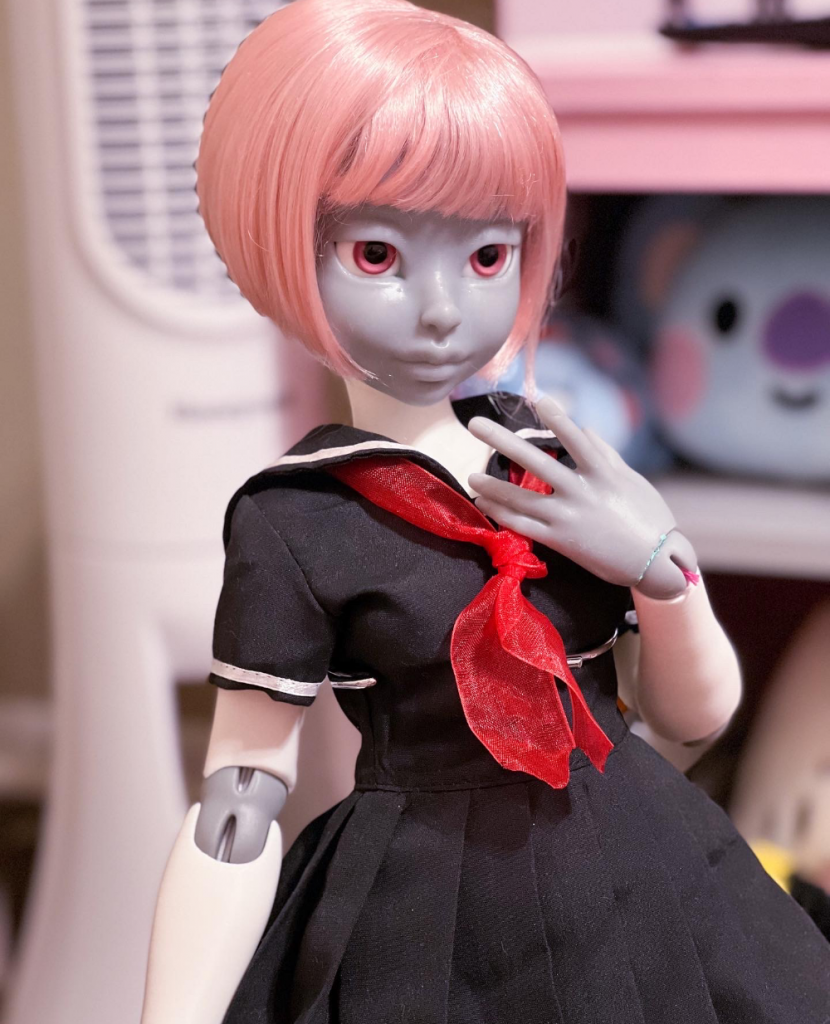 Cheri
❥A special Collaboration doll with Moshi Melon of their Baby Girl character "Cheri"
❥To be released soon….
❥Price: TBA
❥Status: Coming Soon….
Measurements TBA….
Recommend Clothing:
↠ TBA….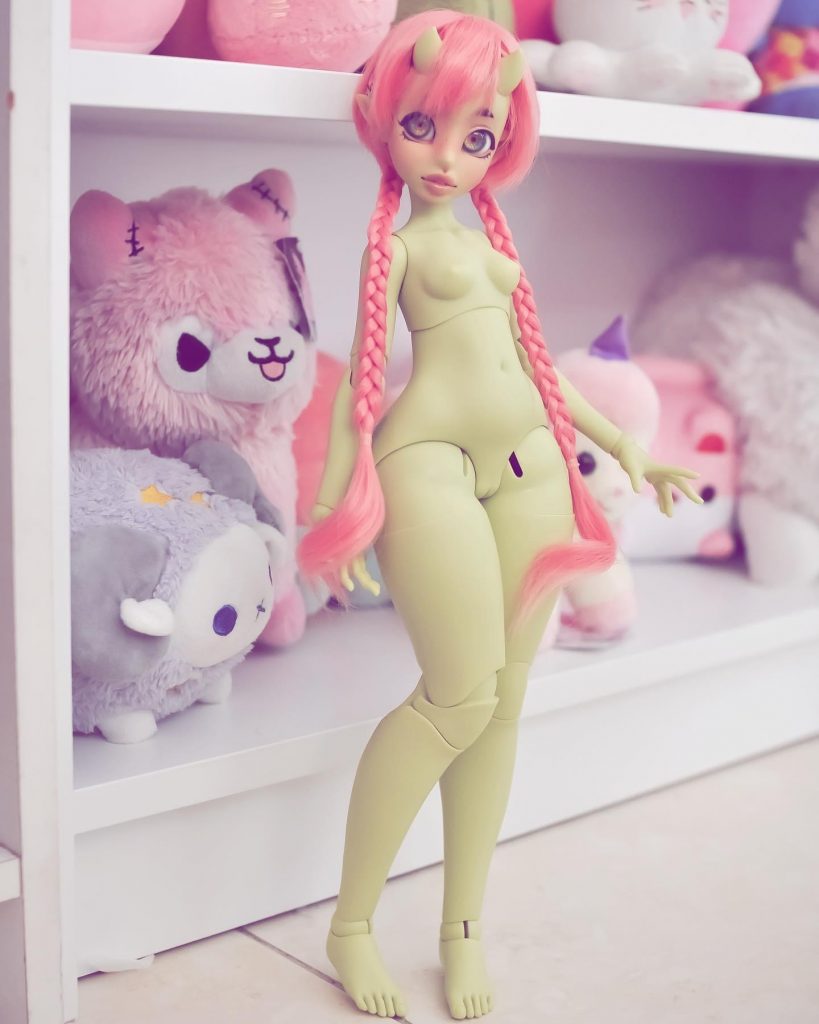 Danni V2
❥To be released on November 5th 2022
❥Price: $750
❥Status: Coming Soon….
Height: 41cm
Wig size: 6 – 7in
Eyes: 16 – 18mm
Neck: 6.5cm
Torso (shoulder to crotch): 12.5cm
Shoulders: 18cm
Bust: 15.5cm
Arm length (wrist to shoulder): 10.5cm
Upper Arm circumference: 5cm
Waist: 13.5cm
Hips: 24.5cm
Thigh circumference : 15cm
Leg length (hip to ankle): 21.5
Feet: 5.5cm
Recommend Clothing:
↠ YOSD tops
↠ Blythe T-shirts (Only if it has stretch to it)
↠Minifee skirts
↠MSD Skirts and Bottoms (Only if it has stretch to it)
↠MSD Shoes
↠MSD Socks
↠SD Knee high socks (to be thigh highs)

Here are a few tips and tricks on how to take care of your doll:
Make sure your hands are clean before playing with your doll. (It'll help preserve her in the long run)
Use Magic Eraser or a Melamine sponge to clean her skin and for general maintenance, especially if the clothes and/or wig she wears is prone to staining/dark colored, or had a busy day outside for pictures, but careful around the face up or body blushing as you may scrape that off!
To avoid any unsightly tan lines, make sure to keep your doll away from direct sunlight as it can discolor the resin.
The magnets in their ears of the bunny girls are a bit weak, so put the second pair of magnets she comes with under her wig where the ears are for a bit more security and not fall off as easy!
Danni and the Bunny Girls hands and feet magnets are not very strong, I recommend putting a small amount of eye putty to make the hands more secure to the wrists!
Are you planning on sharing posts of your doll on Instagram, Facebook, or Tumblr? Be sure to tag me! I would love to see how you customized them! And if you're a seamstress, wig maker, or a maker that makes items that fit my dolls, DM me on my Instagram with your shop or social media to be displayed here to let others know you can make clothing, wigs, etc for my dolls!
And if there are any issues, concerns, or general questions about your dolls, drop me a email at rap1993@icloud.com and I'll answer as soon as I can!
Thanks again and have fun!